Donasport is a women's multisport tournament organized by Panteres Grogues. Every year, during the months of March, April and May, we carry out a set of non-competitive sporting activities with the aim of promoting sport among women and have fun with friends.
Join us! More info.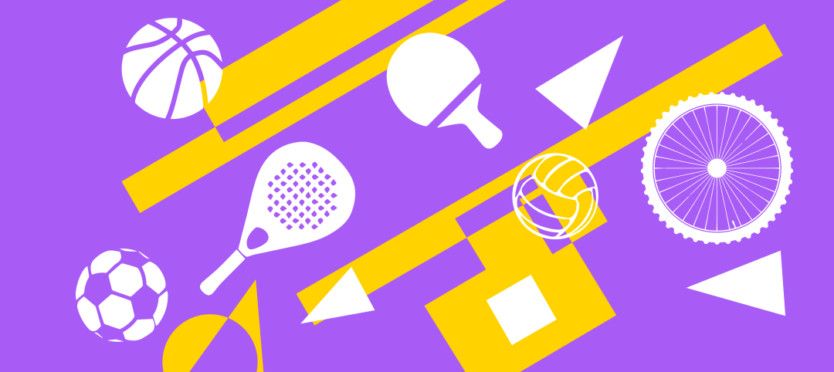 "Our mission is to foster the equality, visibility and participation of women in sport through an inclusive sporting event that empowers women, as active participants and leaders, through the practice of sport."
Football tournament with four zones. It is played in all against all and then the qualifiers, until the end.
Tournament organized in three rounds: the first, by groups, guarantee a minimum of three matches (all against all within a group). The best rankings of each group are qualified for the knockout phase.
Route from Alzines to Caldes de Montbui (Vallès Oriental) with a route linking the main monumental peaks of Caldes de Montbui. Medium level for women athletes and high level for those not used to walking and endurance sports.
Minitournament divided into two phases: in the first one is played a league between the teams, and the second, matches to define final positions.
Paddle tournament with two categories (2nd and 3rd). All participants will play a minimum of 3 games.
Two bicycle routes where we will visit the Empordà's wetland, we will cross part of the Fluvià river and pass through various villages in the area.
This beach volleyball tournament will have two competition formats: 2 against 2 or 4 against 4. Teams must be female or mixed. There will be two phases: phase 1 will determine the ability level of the teams and phase 2 will be the competition rounds. The number of matches will depend on the number of teams.
Billiard tournament of a single category per pair. Groups of several pairs will be formed and competed in qualifying, semi-final and final rounds.
"Sport is strategic. Sport means education. Sport creates values. Sport is health and fellowship. Sport is an integration, equality and cohesion tool."
Celebration of the 10 years of Donasport and inauguration of the 2020 edition, with the screening of La niña del gancho and later round table with the director of the documentary.
A brief tour through the history of Donasport through a selection of photographs taken by the participants themselves, showing the evolution of the tournament and its integrative and transversal character.
Various games and tests in groups of 4 or 5 people. A lively, fun dynamic is intended to facilitate the presentation and knowledge of Donasport participants.
Presentation and shared reading of the Lesbian comic by the author, Teresa Castro, and later vermouth.
Quiet hiking route through the Alella vineyards, where we can enjoy a wine tasting of the area and, at the end of the route, a picnic on Masnou beach.
"Make a donation and help to promote the participation of women in sports. Help us give visibility to women's sport!"