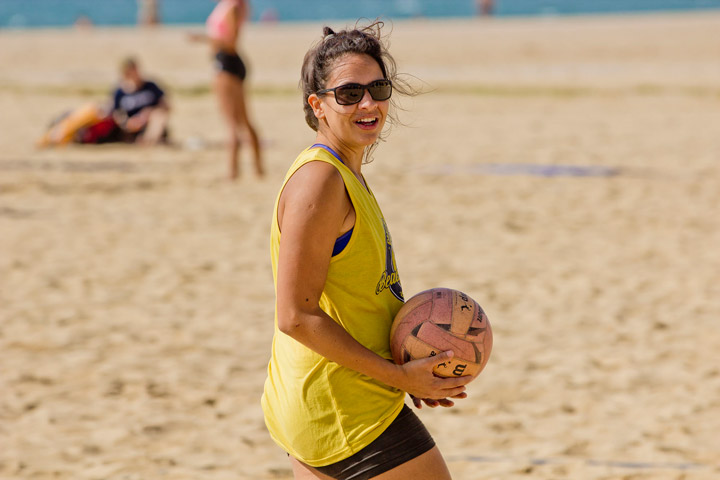 Day: To be confirmed.
Time: To be confirmed.
Price: To be confirmed.
Lloc: To be confirmed.
This beach volleyball tournament will have two competition formats: 2 against 2 or 4 against 4. Teams must be female or mixed. The net height will be 2.38 m.
There will be two phases to the competition: In phase 1, teams will be assigned to groups. There will be 4 or 5 teams in each group. Each team will play against the other teams in their group to determine their level (gold, silver or bronze). Depending on the results of phase 1, the teams will be matched in phase 2 to play the competition rounds (quarterfinals, semifinals and final).
The number of matches will depend on the number of teams which signed up and will be played to 21 points. The competition format may change depending on the final number of participants.
A minimum of 8 teams will be required for the 2 against 2 competition, with a minimum of 4 teams required for the 4 against 4 competition.
Contact: volei.platja@panteresgrogues.org 
---